February 7-8, 2018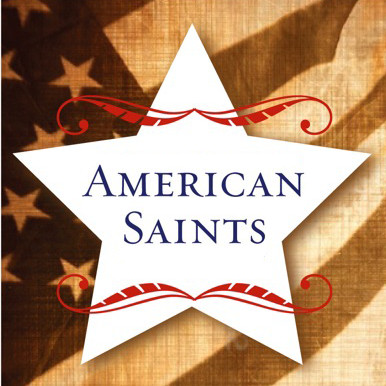 Star-Spangled Saints: Holding 'Catholic' and 'American' Together
Most of us grew up being inspired by the faraway stories of European saints associated with places like Padua, Assisi, Avila. It can be harder to imagine saints springing up in familiar places like upstate New York, the Midwest, Philadelphia, or Honolulu. In their book, Fearless: Stories of the American Saints, authors Alice Camille and Paul Boudreau explore the lives of a dozen brave men and women who lived heroically in circumstances much like ours. Their stories reveal how natural it is, and how necessary, that all of us consider what it means to be a Catholic American, and an American Catholic.
Join Alice and Paul as they tell this remarkable story with stunning graphic images! Evening program, repeated in the morning.
St. Gabriel Church
3016 Providence Road
Charlotte, NC 28211
For more information on this event, please email Faith Formation Director Susan Krasniewski (skrasniewski@stgrabrielchurch.org).