The event described below occured in the past.
May 15-17, 2020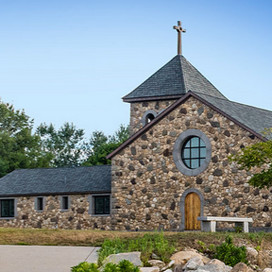 Stories That Could Be True
The Role of Gratitude in the Spiritual Life
Due to the extraordinary times in which we're living, this originally scheduled Island retreat on gratitude is being re-imagined as a virtual event. The good news is that it opens up the opportunity to anyone, anywhere, to participate! While the retreat center registration is closed, the virtual retreat is open to new registrations. Please call Enders Island to register and gain access to the presentations.
Get the Stories That Could Be True handout
The retreat will not be a re-run of the Gratitude Retreat weekend offered back in November. Different times call for different reflections. And also, in this season when the sacrament of words has had to work harder to compensate us for the dearth of the more tangible kind, we'll be looking at a wider range of poems that service us better in this Easter Season 2020.
William Stafford, God rest his soul, would understand, and would gladly share the pulpit with some other authors. Peace!
St. Edmund's Enders Island
P.O. Box 399
Mystic, CT 06355