October 5-14, 2021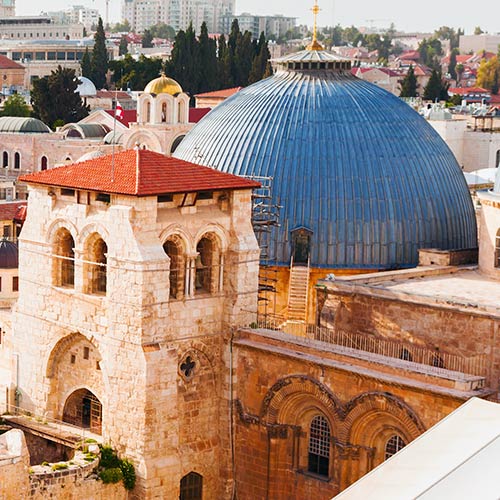 Holy Land Retreat with Alice Camille
*NEW DATES* Now on pilgrimage October 5-14, 2021!
Enjoy eight days of serenity and reflection in the land where our faith became flesh and moved among us.
We'll visit Bethlehem, Nazareth, Jerusalem and many other biblical places associated with the stories of our faith. Each day we'll have the opportunity for Mass at a holy site with our pilgrimage chaplain, Fr. Paul Boudreau. Evening discussions on what we saw that day and will see the next deepen the experience. This tour is intended for those who want to take their faith in their hands sacramentally and appreciate more fully the meaning of the Incarnation.
Notice
As of June, we've rescheduled our pilgrimage from September 2020 to October 2021 due to health concerns regarding the pandemic. Please consult the Pilgrim Letters below to keep updated on our status and plans as we move forward.
For more information on this event, please visit https://canterburypilgrimages.org/product/alice-camille/.